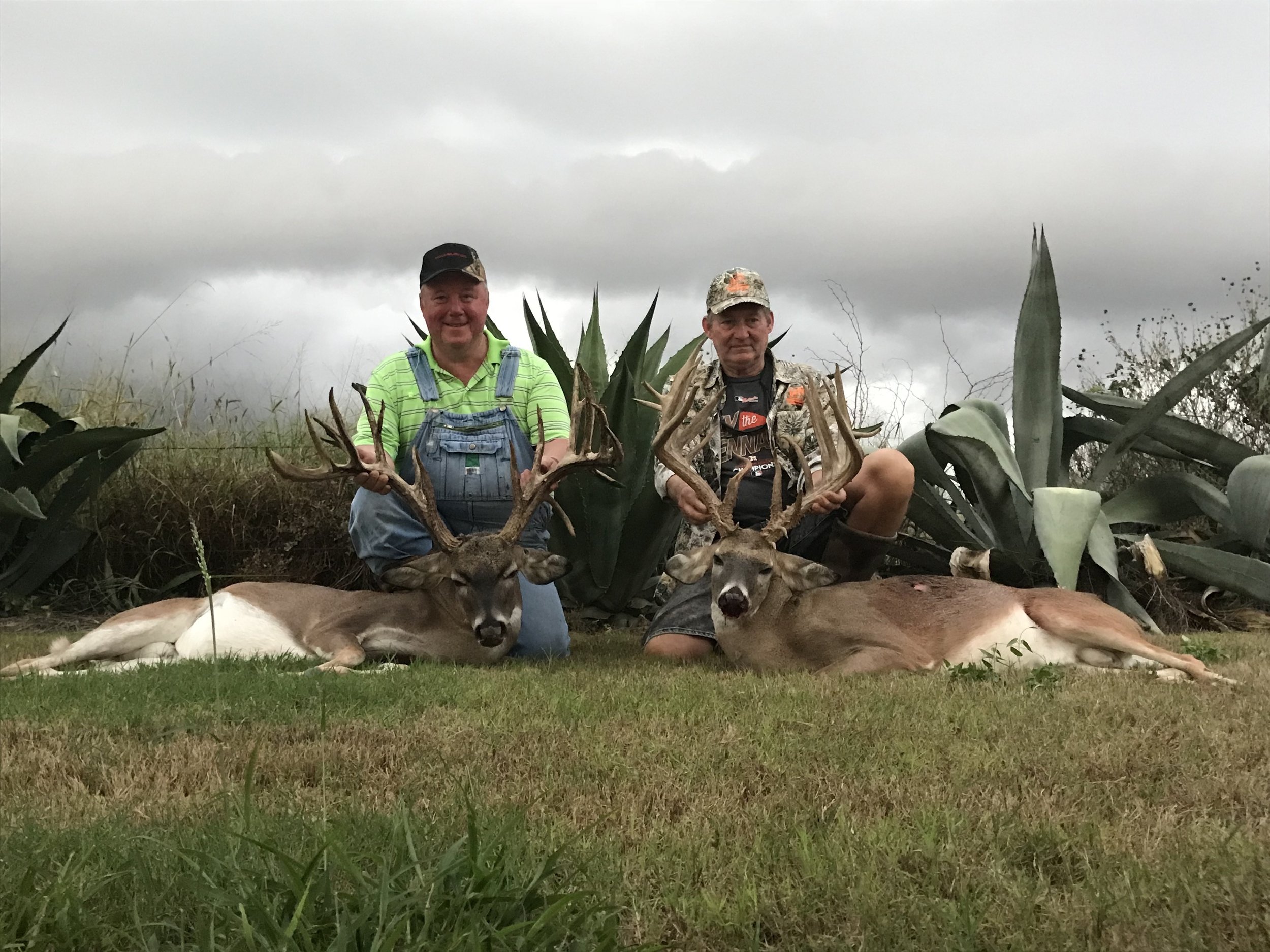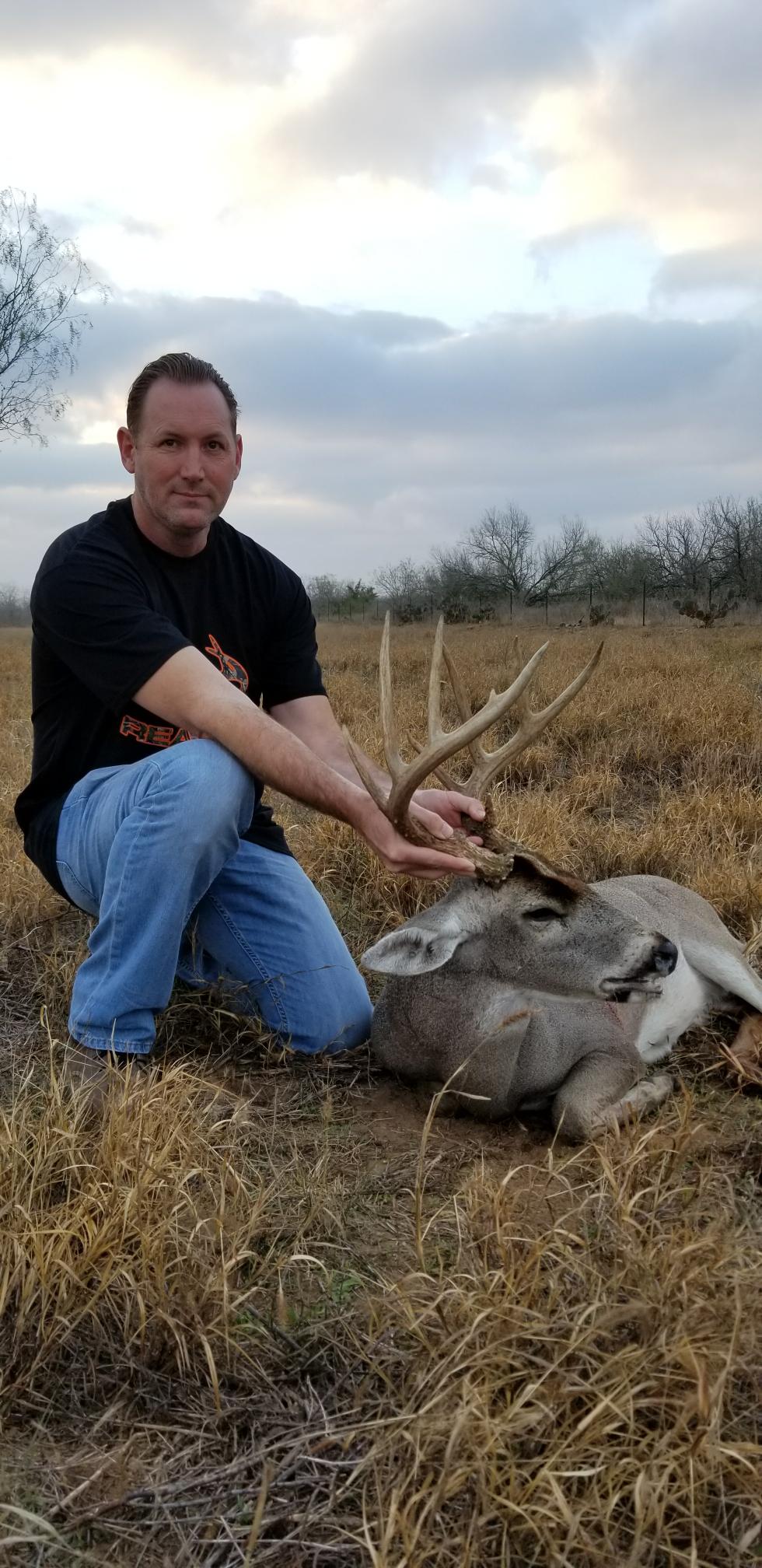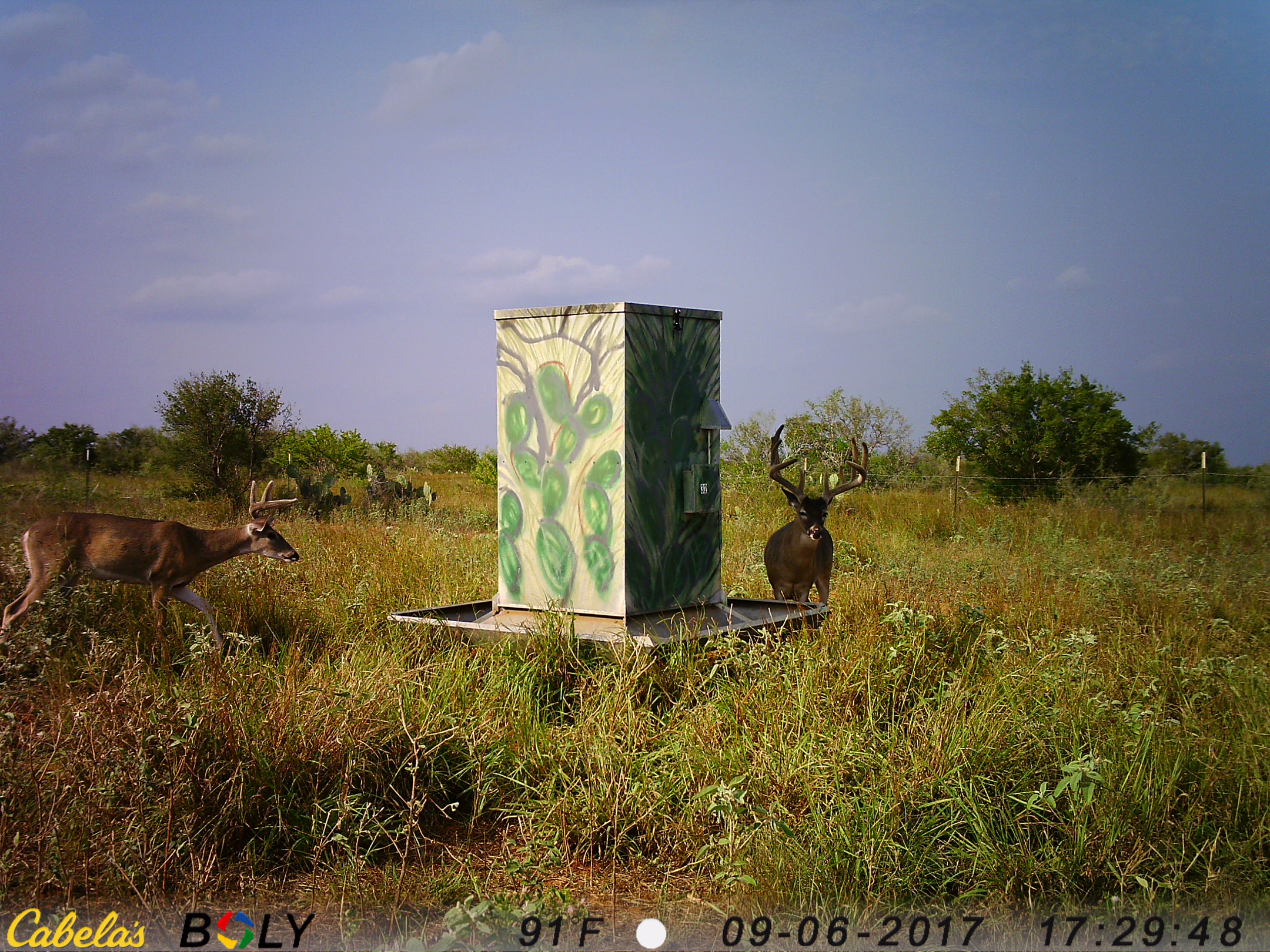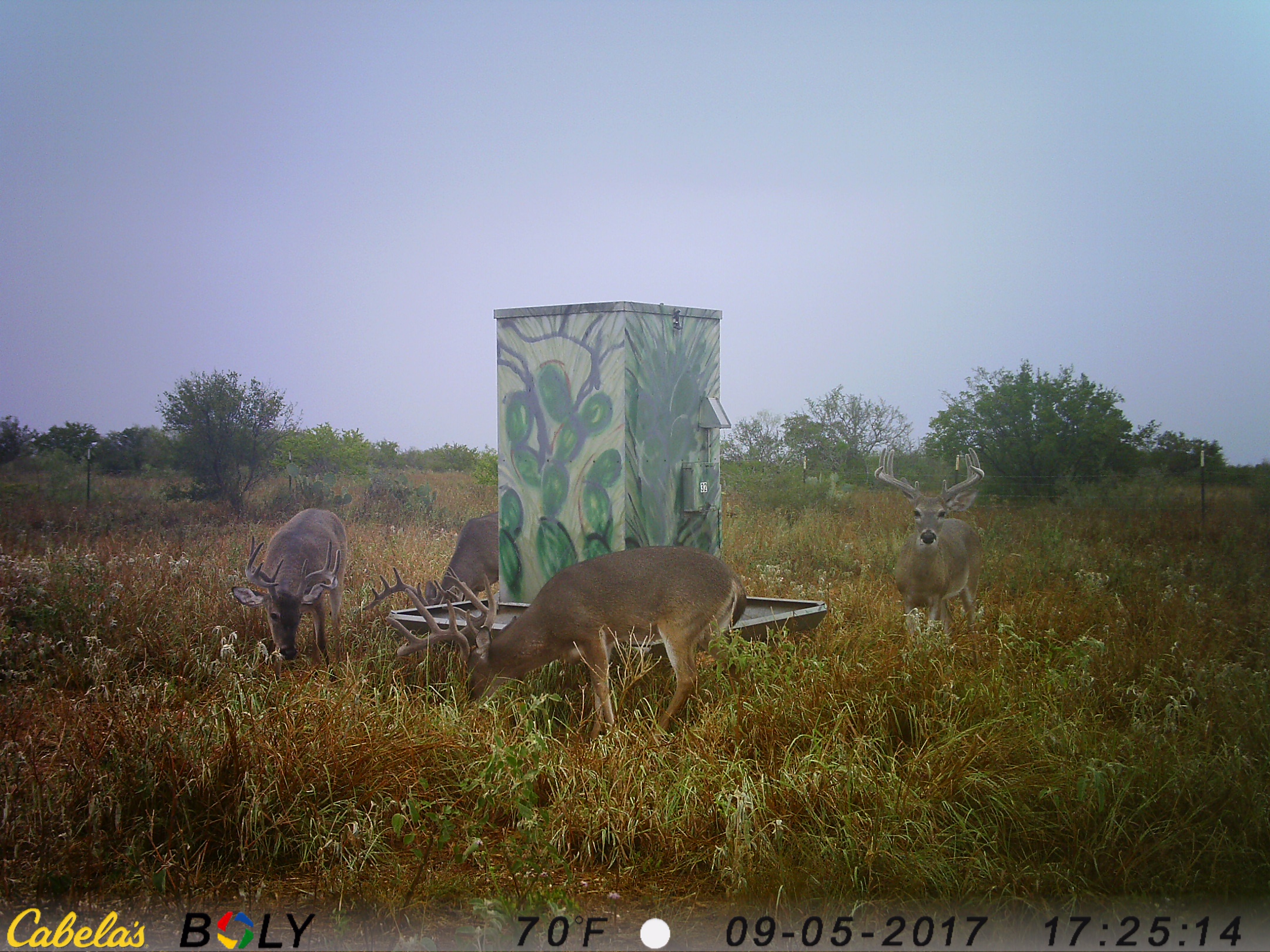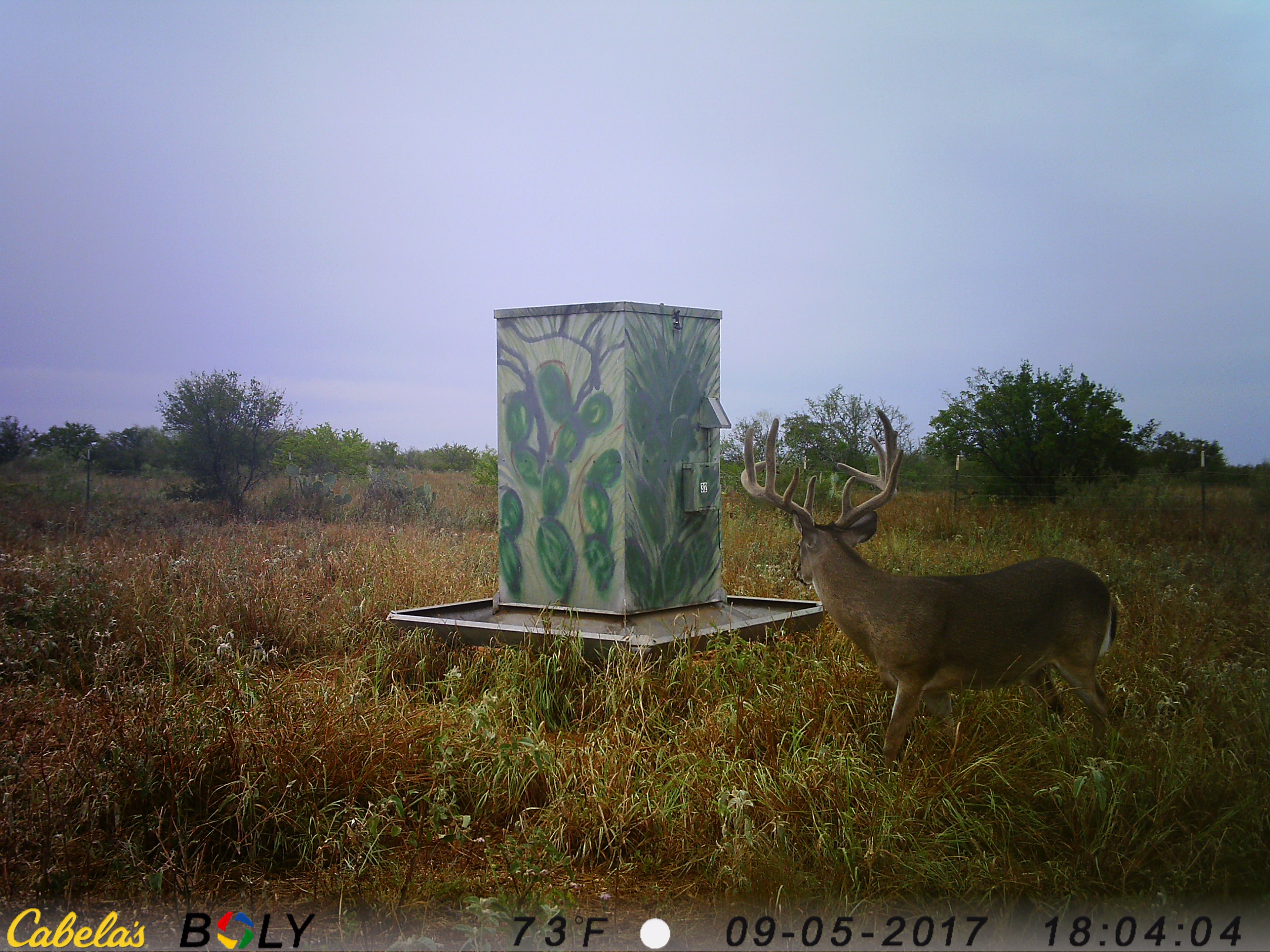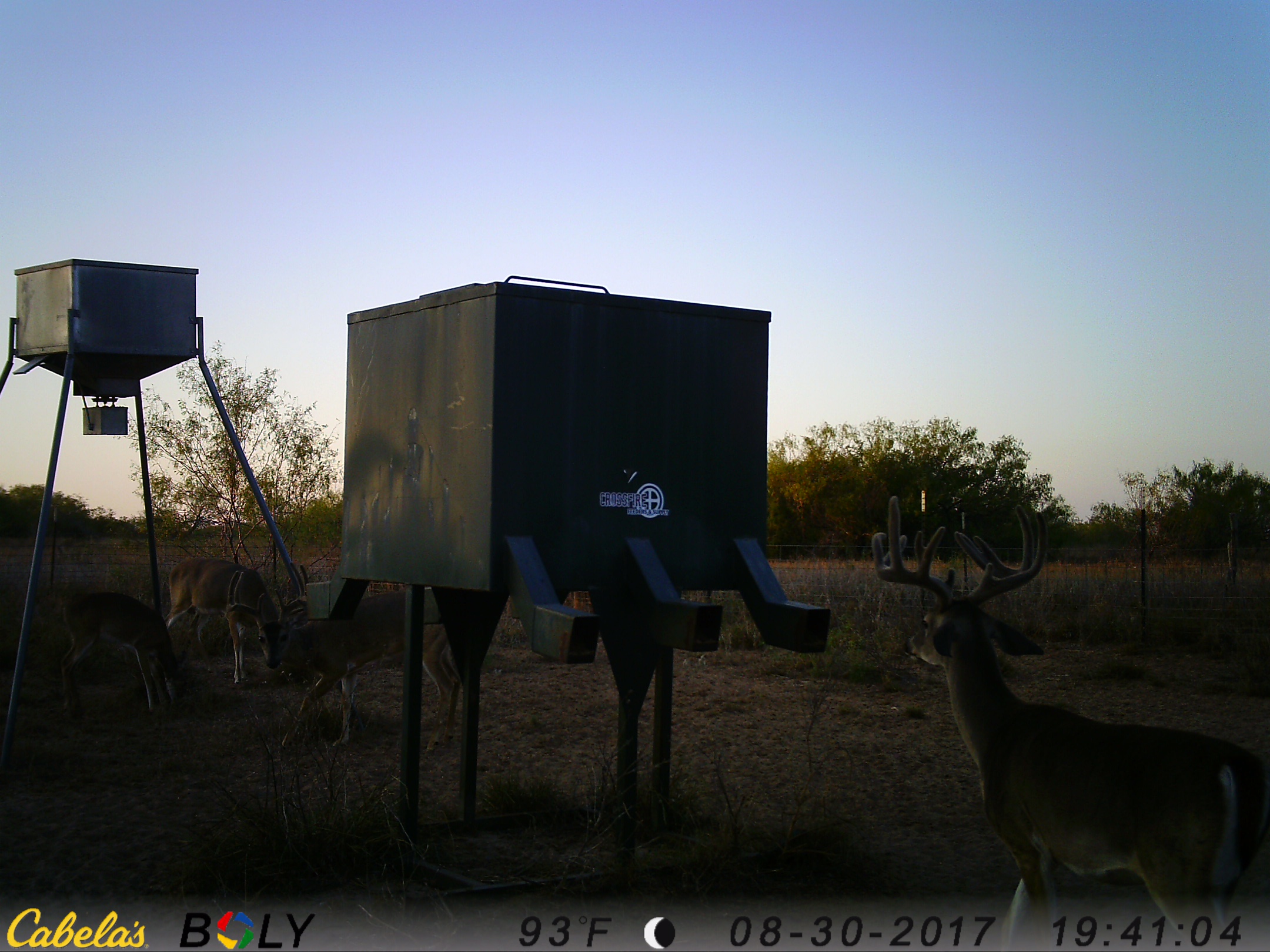 Trail Camera Pictures
We have been blessed with timely rains in South Texas through out the entire year. As I write this at the end of September we are getting much needed rain. This rain will help us we enter the 2017-2018 hunting season. Over all our ranch is in great shape with lots of cover and grass for our wildlife. The early report looks like we will have a good fawn crop and we have a large number of quail on the ground. We have been pleased with the amount of activity we are seeing around our corn feeders, and the pictures from our supplement feeders. Things are shaping up for another good hunting season at Hebbronville Deer Hunting. We will be posting Survey pictures in the coming weeks.
Best, Brian
9/27/17
Danny had his first sit of the season last night, 2 hogs down. He is wrapping up the disking today, and Mickey is filling feeders. I go down next week to fly the annual survey. We are ready to start the season. Early reports are very positive for a good season. Still have some January dates open. Best to all, Brian
 
I am off to the ranch next week for a couple weeks before Christmas. We are starting to see the mature bucks moving and the weather forecast looks good. I will keep posting on FB and will send Out a couple updates when I can.
 

Best, Brian
We got some snow last week in South Texas. Merry Christmas from HDH
We want to thank all of the hunters who came this year and made memories with us at the ranch. We are enjoying time with our families but look forward to getting back to hunting next week. The weather is perfect and the rut is on in South Texas. HDH wants to wish every one a very Merry Christmas.
I am home after two weeks at the ranch. I had a great time at the ranch and we had some nice deer harvested by our Hunters. The rut is heating up and we have been seeing some great bucks. I will send out a few more pictures.
Best to all, Brian
We had been watching this 4.5 year old 150 class buck all season. Robe found him this afternoon quail hunting. He had been dead for less than 24 hours. We have filled all of our supplement feeders and getting our fire lanes cut to start burning. We are a couple weeks away from really greening up but spring is in the air. I am back down at the ranch this weekend for one last trip. I hope all is well.
Best, Brian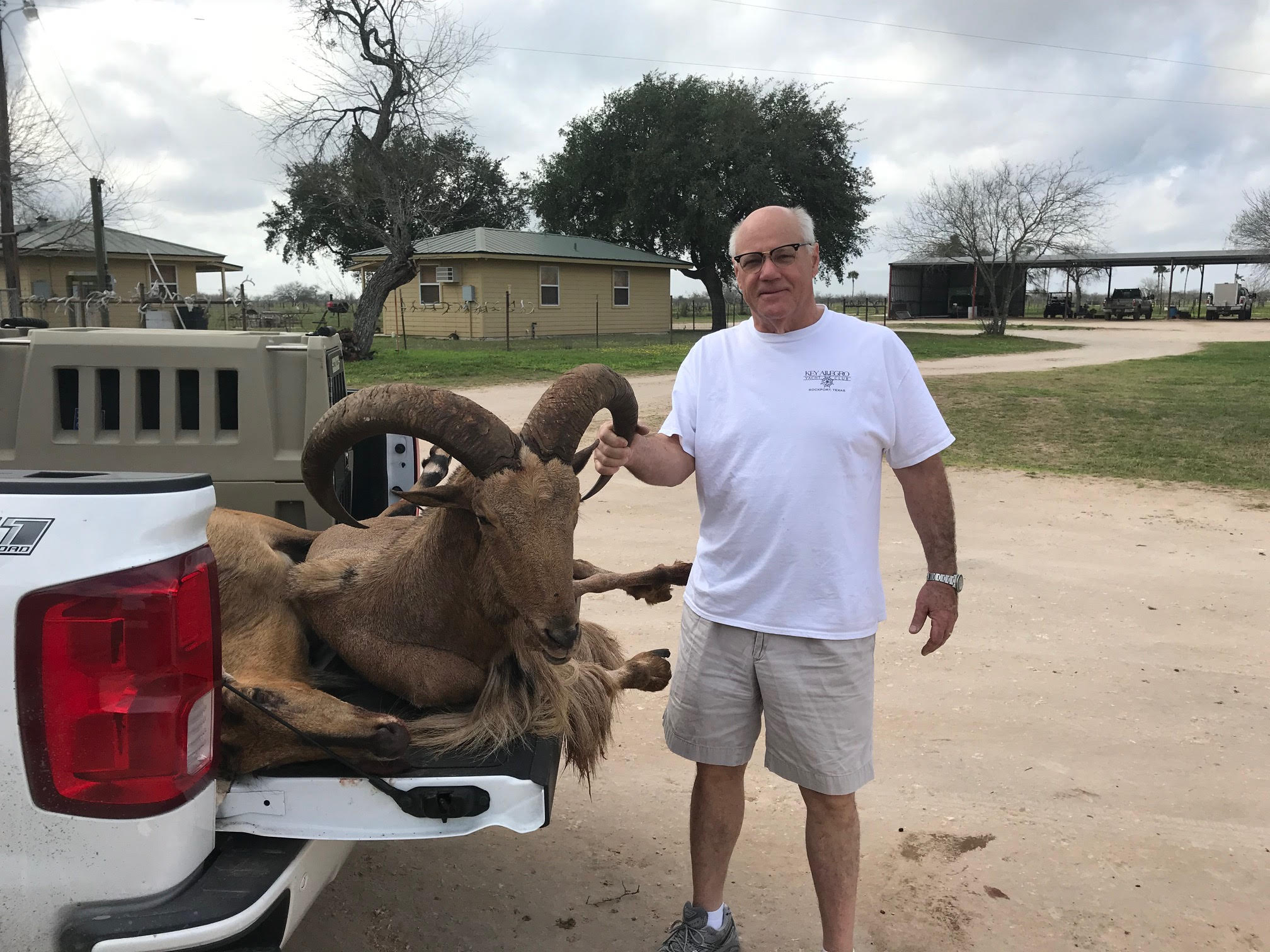 I went down to the ranch for my last weekend of the season. Ranch looks great and it is starting to green up. We had one of our leases do a helicopter hunt for hogs and coyotes. They Found this trophy Aoudad ! We had seen in him in our game survey last year and had been looking for him. They killed him about 6 miles from were we had seen him. Supplement feeders are filled. Boys are getting ready to burn and plant next week.

I hope everyone is doing well.
I got lucky with Tony on my last hunt of the season and was able to harvest this Nilgai cow. Nothing like ending the year with a head shot!
We had a couple hunters pick up two bobcat mounts and a couple skull mounts this week. The bobcats were amazing. We were able to get a couple days of burning done this week. Ranch is turning green and the bucks are starting to drop their antlers.
Best, Brian